Product Highlights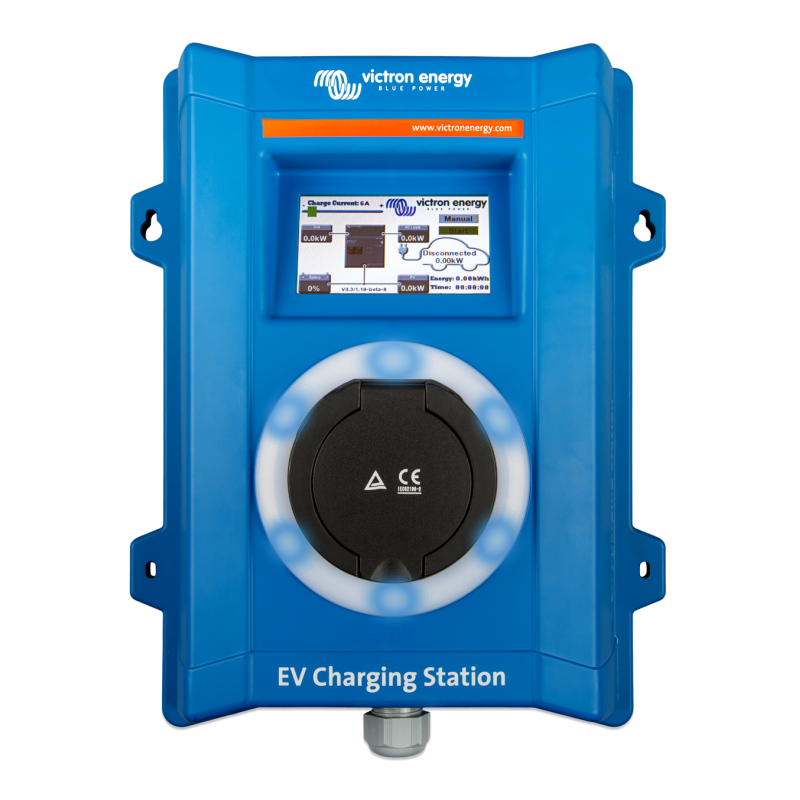 Victron Energy EV Charging Station
Electric Vehicle Charging Station has three phase and single-phase capabilities. It delivers maximum 22kW AC in three phase mode or 7.3kW in single phase mode.
With 4.3-inch LCD touch screen for monitoring and control.
Fully programmable RGB Light Ring around charging port, to quickly determine the device state.

More information is available in our Solar Shop.